When people think of pine tar, Classic Black Pine Tar is often what comes to mind. This pine tar has a classic, authentic look that has lasted for a very long period of time. This pine tar has stood the test of time, both literally and metaphorically. We've had this kind of black tar with us for a long time, and it will be with us for a long time to come. In this blog, we'll cover what pine tar that's black is, as well as how you can apply it as well as when you should.
Black Pine Tar
Like many other kinds of pine tar, Black is made up of resins and terpenes. Terpenes are one way that a tree keeps itself protected. We tend to think of herbivores as docile and unthreatening, but trees had to develop a way to keep the herbivores away. After all, if the herbivores had eaten all of the trees, that would be a problem. So, terpenes can deter herbivores, thus protecting a tree from them. Beyond that, some terpenes can actively attract parasites and predators of herbivores. Now, you probably don't need to keep a lot of herbivores away from your deck, balcony, or other wood projects. In this pine tar, terpenes work in a very specific way.
Pine Tar: Terpenes and More
In this pine tar, the terpenes work like a solvent. All that means is that they accelerate the drying process, making it go much faster. So, you don't have to wait around nearly as much for the pine tar to dry. That means that it can do what it's supposed to much faster. The terpenes help contributes to the 100% active ingredients inside the pine tar. Pine tar is a tree's natural line of defense. Trees can be harmed, as you well know. Sometimes it's man, sometimes it's micro-organisms, but trees can be harmed all of the time. However, the resins in this kind of pine tar help protect trees from both micro-organisms and help heal injuries. Those attributes can now come to your pine tar.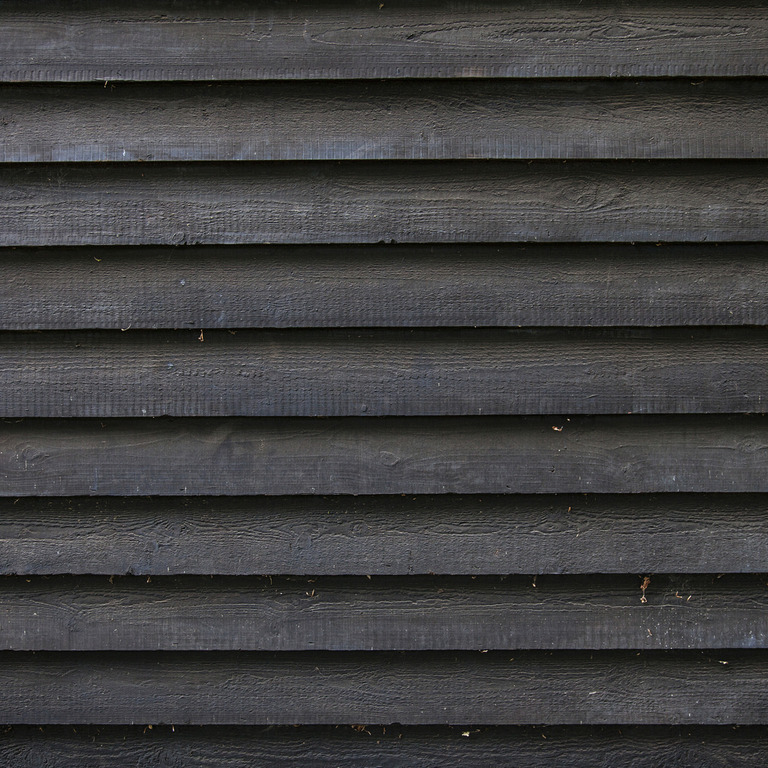 That Classic Color
The rich, seemingly endless black color of this pine tar is extraordinary. The black is full, deep, and yet also inviting. The color comes from a mix of genuine tar, linseed oil, and gum turpentine. Working in tandem, they help to make the surface a black color that resonates. You can also bring that color anywhere. For example, this pine tar can be used on wood that was previously trained with what's called "earth paint" and "copperas." When you use them, you aren't stuck with them. This pine tar can step in.
Where and When to Use This Pine Tar
The truth is that you can use this kind of pine tar on basically anything you want. When you want more wood with a black that draws attention, this pine tar can do it. It's also been used on fences, wooden ceilings, pallet collars, fences, facades and so much more. We've had a lot of success using it with wood paneling that's been previously tarred or even untreated. The truth is that this pine tar can go basically anywhere. When you have wood items that you want to look their best, this pine tar can get the job done. Of course, getting the job of applying this pine tar to your wood can best be done in warm weather.
Why warm weather, you ask? Because that's when it's easiest to make the pine tar volatile. The pine tar won't explode, it won't get angry and start telling people off – when we use "volatile" in this context, all it means is that the pine tar is going to penetrate the wood easier and faster. The quicker and more comprehensively the pine tar is able to do this, the better off your wood products will be. We've found over the years that the best way to get the best result with this pine tar is to apply it when the weather outside is at least 10 degrees Celsius. It may feel a bit hot to you, but the warm weather really can make a difference.
Of course, as great as this pine tar looks; it would be ineffective if it couldn't actually protect the wood. Our Black tar has full protection against UV radiation. Let your wood glisten in the sun as opposed to being weakened by the sun's harmful rays. Additionally, this pine tar provides a completely rejected water surface. That means that it will get rid of the water so that it doesn't have a chance to penetrate the pine tar. To learn more about this pine tar (or any of our other top-notch pine tar products) give us a call at (818) 308-8430 or head to our website.