Applying tung oil for outdoor wood is one of the best finishes you can use. This natural drying oil can be applied to your wooden surfaces and give them a shiny, great-looking finish. In this post, you'll find out how long will the effects of this oil last before you re-apply it.
Tung Oil for Outdoor Wood — How Often to Reapply It?
This oil contains no solvents, which is a good thing because it limits your exposure to toxins. The effects of this wood finish are gorgeous. But they wear off over time. Reapplication is necessary. But it depends on the outcome you are trying to achieve. For instance, you may reapply once a month for at least a year. Then, do it once a year after that.
How Long Does It Take for the Oil to Dry on the Surface?
It can take up to 24 hours to ensure that it dries up completely before you can redcoat. But before the first application, you need to clean the surface. You may sand the surface first to ensure that there's no dirt, grime, or dust before applying this oil. Then, during the application, make sure to clean the excess product from the surface using a lint-free cloth. Do it 5 minutes after application.
Does this Oil Offer Protection from Water?
Tung oil is naturally waterproof. It's also non-toxic. This oil has been used for hundreds of years to preserve wood ships and wooden objects. It may be an old finish but it's still a favorite finish because of how it penetrates the wood. It gives the surface a waterproof finish.
Another reason many woodworkers are opting for it is that this oil seeps into the wood grain. As a result, it makes the grain of the surface pop. Thus, it gives you darkened appearance. The result will be wood with rich, warm colors. It also brings out the wood's natural color.
Where to use this Oil?
It's a versatile product and you can use it on any wooden surface. Or you can also apply it to concrete, brick, stone, and even metal surfaces. Because of its great effects, this oil is a favorite finish for decks, siding, guitars, cabinetry, handmade toys, etc.
Before You Buy tung Oil
Although tung oil has a lot of uses and it offers a great finish, you need to make sure that you're buying 100% tung oil. If it's not 100%, then you are guaranteed that it's already been thinned. It means that it's not food-safe anymore. Thus, if you wish to avoid this kind of product, then don't buy it. Instead, choose 100% tung oil.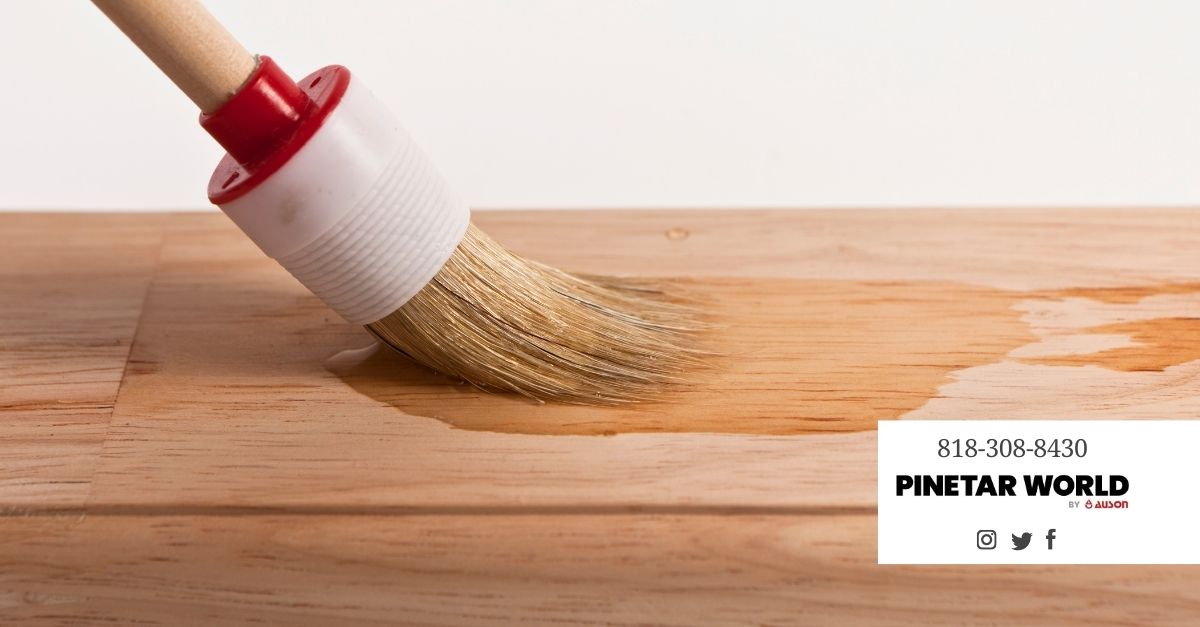 Best Place to Buy this Oil
If you want to be sure that you're buying 100% tung oil for outdoor wood, then browse our items here. Pine Tar World only sells authentic tung oil, pine tar, and other wood finishes. Visit our blog posts to learn more or you may contact us here: (818) 308) 8430.