Pine tar wood stain is an excellent option to protect your wood deck from rot. If you are repainting your deck, you might wonder how much stain you need to complete the project. 
How Much
Pine Tar Wood Stain
to Use? 
It depends on how huge your deck is. Generally, you will need one liter of pine tar for every 5 square meters. But this is just an estimate. You may need more depending on the result you wish to achieve. The good thing is that if you bought extra, you can still use it in the future. Just store it properly somewhere in your garage. 
Will the Stain Make the Wood Deck Waterproof? 
Yes, pine tar wood stain makes the exposed surface resistant to water. It has an effective sealing agent that prevents the wood from absorbing moisture. This waterproof product can last a long time. However, you still need to re-apply it. How often? It will depend on the appearance of your wood deck. Some homeowners would want to reapply every year, others like to do it every other year. The best judge is you. If the color of the stain has faded, it is a sign you need this waterproofing material. 
Do You Need to Dilute Pine Tar Wood Stain? 
Diluting pine tar wood is necessary to make it easier to apply to the wood surface. Pine tar is sticky. Without first diluting it, you will find yourself having a hard time applying it to the wood deck. 
Although pine tar is an effective product to protect your wood deck, you need to use authentic pine tar. Some brands contain less amount of pine tar so you are only getting less protection. But when you purchase pine tar from Pine Tar World, you can be sure that you are purchasing genuine par tar that is proven to protect the wood surface. 
Why is Pine Tar a Popular Wood Stain? 
It is a popular wood stain because it not only beautifies the wood surface but it also prevents moisture from entering the wood. Because of its effects on the wood, it causes mildew to develop. In addition to waterproofing the wood, it also prevents it from drying out and cracking.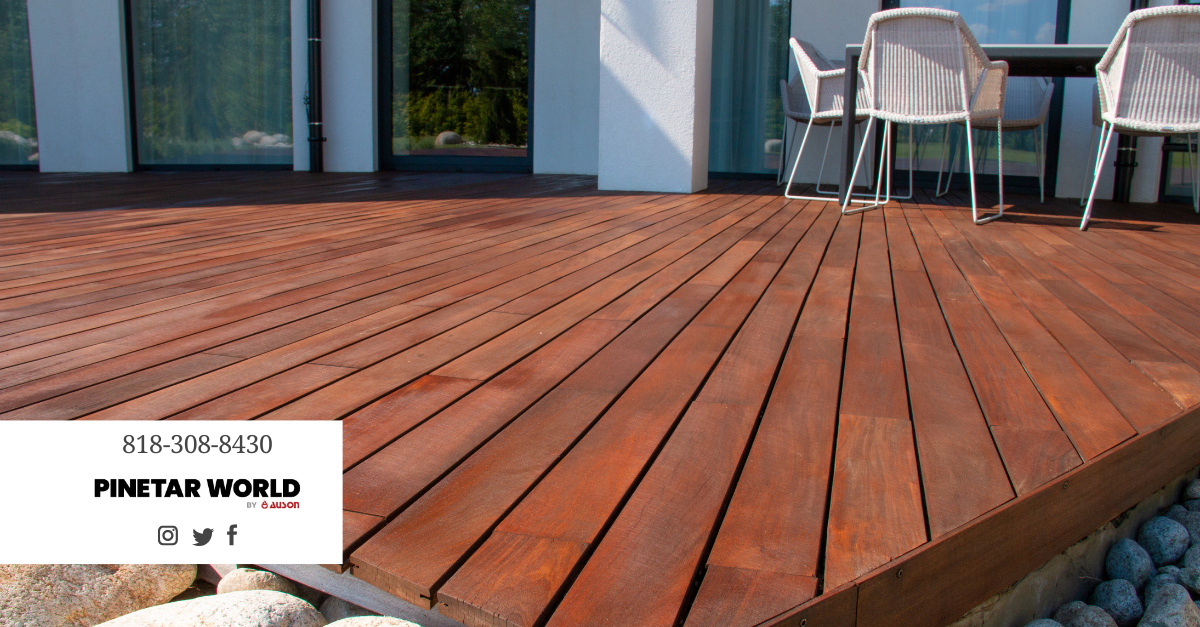 What Do You Need to Start Painting? 
Generally, you will need the surface to be completely clean and dry. If there's an algae infestation, make sure to remove it first. Before you start staining your wood deck, the surface must be completely dry if you want the best result. If the wood deck has been treated with pine tar before, you just have to brush and clean it off before re-applying pine tar. 
If you are ready to buy our pine tar wood stain, please visit our online shop here. You may also browse our blog to find other useful information about this product before you actually apply it to your wood deck.