Dark tung oil is one of the safest drying oils. This oil is made by cold pressing tung tree seeds or nuts. It has no additives so what you're getting is 100% pure tung oil. It's also non-toxic and non-carcinogenic. Because it's safe to use, you can apply it to wood bowls, outdoor furniture, deck, wood siding, or wood flooring, among others.
How to Use Dark Tung Oil?
Using dark tung oil is the same as using pure tung oil. It provides an instant water-resistant coating. You can apply it to cracks and corners. Thinning this oil may need citrus solvent or you can use turpentine, which you can buy from Pine Tar World. Combining it with a solvent will make it easier to apply it on the wood surface as it improves penetration and hastens drying time.
Here are the steps to use dark tung oil.
Remove or dust the surface to eliminate all loose particles
Sand the first coat before you apply a second coat.
Get rid of the filling or staining before applying the oil
Rub the first coat over the wood using a soft rag.
Use a liberal amount of the oil.
Let it sit for 40 minutes to allow the oil to soak in.
Apply another coat after the first coat has soaked in.
Eliminate excess oil with clean soft rags
Allow the surface to dry for 24 hours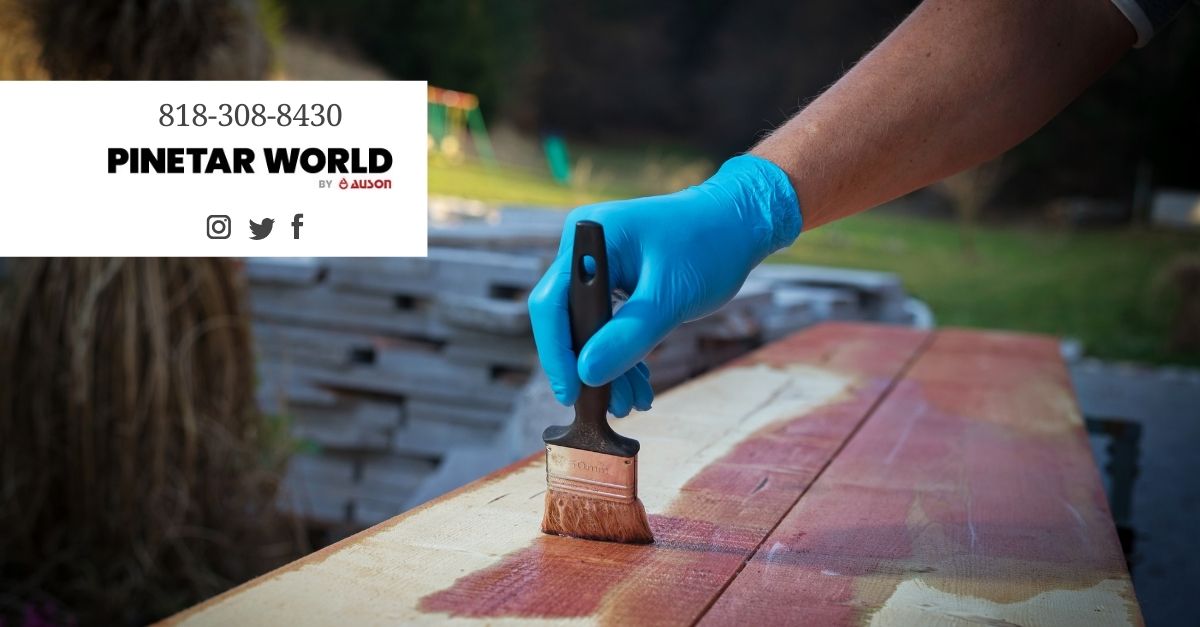 How Many Coats to Use?
The number of coats of this oil will depend on how you're going to use it. For decorative work, molding, and paneling, two to four coats are ideal. However, if the surface receives heavy use, six coats may be ideal to give it utmost protection. Then, after a couple of years, you need to re-apply the coat. The process can protect surfaces that can withstand vigorous use and spills.
Where Can You Use this Oil?
There are several applications for this oil. Besides applying to your patio, you may also use it on kitchen tables and chopping boards. Because of its non-toxic nature, it is also appropriate for furniture and toys. It offers utmost production to molding and paneling.
How to Lighten the Color?
If the oil is too dark, you can lighten it by mixing pure tung oil to obtain the color your desire. With every application of this oil, the result will get darker. Now, if you have already achieved the color you want after applying the first coat but you want more protection, you can just add pure tung oil for the remaining coats. However, you need to allow the first coat to dry first for 24 hours before you apply the second one.
Where to Buy Pure Tung Oil?
Not all dark tung oil products are the same. Make sure you get authentic products. Shop here to guarantee you are getting a real product or call us at (818) 308-8430.