If you want to preserve your fences, porches, and decks that are made of wood, then pine tar offers a good ROI. However, you need to purchase authentic pine tar to ensure that you're getting 100% natural wood preservative.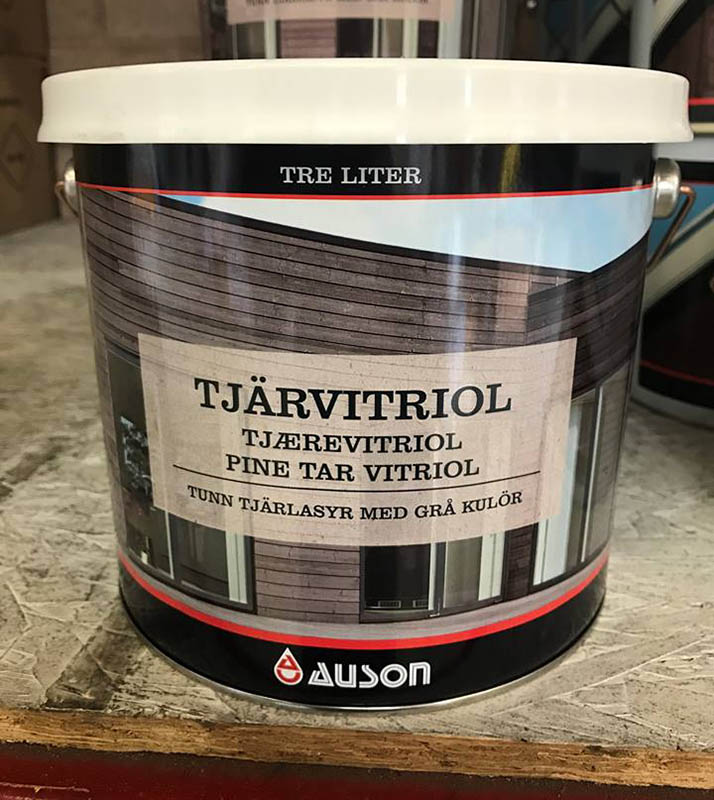 Why Choose to Use Pine Tar? 
Pine tar is a natural wood preservative that can protect wood against the deleterious effects of moisture and UV. But that's not all. Pine tar is also beneficial for your wood because it has mild antiseptic. Plus, it has components that can help in repelling insects, like termites, ants, and bees. 
Producing Stain-Like Finish 
This wood stain is for exterior applications that can create a beautiful finish. That's why it's ideal to be used on barns, wide plank siding, fence posts, and many others. You can choose a light and dark finish, depending on your project. You may also opt for black, brown, and red stains. 
Applying pine tar to the wood doesn't need any additional solvent. But you need to mix it with raw linseed oil. The reason for this is that this product is viscous. Thus, you have to dilute it slightly to ensure that you can apply it to the wood easily. 
Treating Wood with Pine Tar 
Choosing to treat the wood with pine is the best decision you can make to ensure that the wood surface is protected. Any wood surface, if not treated well, is prone to mold and fungus growth. These elements are the reason the wood rots. They can also cause the wood to dry out or crack. When you treat the wood surface using pine tar, you're protecting it from rotting. It traps moisture. It also prevents UV rays from damaging it. 
Easy to Apply 
One reason many homeowners are opting for pine tar instead of other wood treatments is that pine tar is easy to use. As mentioned, you don't need other solvents but you need to mix it with linseed oil. The most common dilution ratio is 50% pine tar and 50% linseed oil. Make sure that you're using purified linseed oil to get the best results. Don't worry as you can also find this oil in our online shop.
When applying pine tar to the wood surface, you should clean the surface first. Remove any dust as it can interfere with the result that you're trying to accomplish. The drying time for this product can take up to three days. But it can take longer if you apply it in cold temperatures. It may also take longer, depending on the wood type. 
After applying pine tar to the wood, you don't need to re-apply it after a few months. The reason for this is that the coat won't peel. If you need to clean the surface, you can use a non-petrochemical cleaner. 
Return the Original Luster of the Wood 
Protect your wood surface now and bring back its original luster. Buy pine tar today and prevent moisture from penetrating the wood. Shop our pine tar products or call us today if you have further questions: (818) 308-8430.