People have been using linseed oil and turpentine for hundreds of years. They use them to protect and maintain the interior and exterior of any wood structure.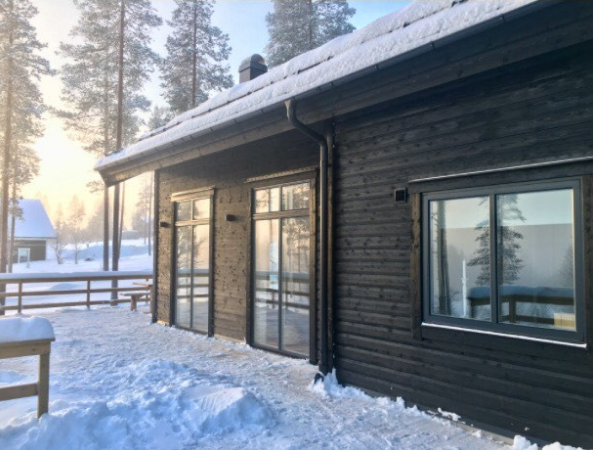 Decking Treatment with Linseed Oil and Turpentine 
If you have a wood deck in your house, you need to protect and preserve it. Use this high-quality treatment protector to make your wood deck last long. This decking treatment is ideal for both softwood and hardwood. When you purchase linseed oil and turpentine from us, you can be sure that they are genuine. They can make your wooden decks in excellent condition all year round. Before applying this treatment, you must remove any surface dirt, mold, and algae first. You may use a decking cleaner. Make sure that the wood is completely dry before you apply the treatment. This will ensure that the treatment will penetrate the wood deeply. When you treat your wood deck, you're protecting the wood against weathering and UV damage. It also reduces the risk of wood splitting and warping. Most of all, it prevents fungi and mold growth. 
Easy to Use Treatment 
One reason many people prefer this treatment is that it's easy to apply. It's also affordable and environmentally friendly. Furthermore, this treatment allows the natural beauty of the wood to show. That's why it's an ideal choice for wood protection. 
How to Dry It? 
As mentioned, you must dry the wood first before applying this treatment option. After drying the wood, you can start applying the treatment. But you also need to dry the treated wood before you can use the deck. It can take a day or two for the treated deck to dry completely. That's why you need to apply it during hotter days. 
Is It Only for Wood Deck? 
Linseed oil and turpentine aren't only useful in the wood deck but you can also use them as treatments for your garden fence. Keep in mind the fence panels can turn grey over time. They also lose their original color and protective elements. That's why you need to protect and restore them by applying this treatment. This treatment preserves the fence by protecting it against wood rot, mold, decay, and fungi. 
How Often to Apply It? 
It depends on your wood. If you see that the wood's natural beauty is fading, then you can re-apply it. In most cases, you may need to apply it twice a year. If it's not possible, you can only re-apply it yearly. It's also important that you apply it to untreated wood. In that case, you need to remove any paint or wax before applying the treatment. If you don't, then the oil can't penetrate the wood deeply. You may use an ordinary cleaner to strip the paint or varnish. No matter what decking cleaner you use, make sure that it can completely strip and clean it to bare wood to guarantee penetration. If you're ready to protect your wood deck or fence, please head over to our online shop to buy linseed oil and turpentine. For further inquiries, please call us at (818) 308-8430.