Wood is renewable. That's why many environmentalists are recommending wood furniture. Solid hardwood, per se, can be replenished and renewed. Wood furniture also adds beauty to your interior. Unfortunately, it is prone to warping. That's why you need to apply pine tar as wood protection. You can purchase various products that aim to protect wood furniture. But most of them give off fumes that are harmful to the lungs. They can also damage your health when you breathe them in. Thankfully, there are natural wood polishes and sealants that you can try.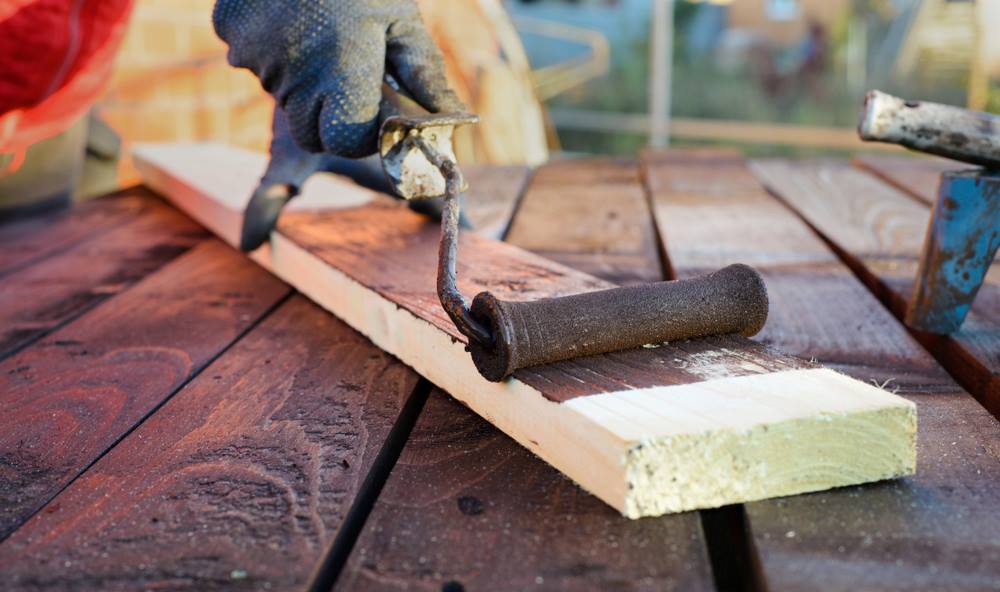 Pine Tar
as Natural Wood Protection 
Don't use petroleum-based wood protection as it doesn't protect your wood. What it does is that it puts chemicals in the air. It also causes respiratory issues. Simply put, it is toxic. Pine tar, on the other hand, is safe to use. It has been used for hundreds of years in Scandinavia. It has been documented to offer good penetration. It lets the wood breathe as well. Before applying, you need to dilute it with gum turpentine to ensure swift penetration. It will also produce a less sticky, matte finish. 
Why Dilution is Vital when Using Pine Tar Wood Protection? 
Since pine tar is viscous, it has to be diluted and warmed first. You need to use 20% gum turpentine. Then, warm it before you start painting it to your wood product. If you don't like gum turpentine, you may use linseed oil. But you must mix it with pine tar in a 50/50 ratio. You should only use purified linseed oil to ensure that the mixture will dry thoroughly and faster. To buy purified linseed oil, please visit our online shop section to add this product to your virtual cart. 
But before you dilute and warm pine tar, you must ensure that the wood is completely dry. The mixture will not penetrate the wood thoroughly causing a tacky mess on the surface. You should also paint it in hot weather. In that way, you can easily dry the wood before the application of this wood preservative. For instance, consider applying it during summer as the wood is likely to be dry. 
When you apply pine tar, the looks of the surface may be different. Different batches of this wood preservative will give the surface a different look. It can be because of the species of pine tar. In that case, don't be surprised to see a part of your surface look darker while another part is lighter. 
To achieve a consistent appearance, though, consider using the same pine tar for the whole surface. But whether or not you get a lighter or darker look, the most important thing here is that the wood is protected against moisture, thereby, preventing warping in the future. 
Pine tar can make your wood waterproof because it has a sealing agent. Unfortunately, many online shops today are selling fake pine tar. If you want genuine Swedish pine tar, make sure to purchase it from us. Call us for more inquiries: (818) 308-8430.