Pine is a softwood. It reacts differently to stains than hardwoods. However, there are pine wood finish products that, when they are applied to pine wood, soak in and raise the grain. As a result, the wood would look uneven.
Can Pine Wood be Stained?
As mentioned, pinewood is softwood. Naturally, it's an excellent choice to make light-duty furniture. Unfortunately, it's difficult to obtain the best finish when you paint or stain it. However, with proper preparation, you can get the best result you're looking for.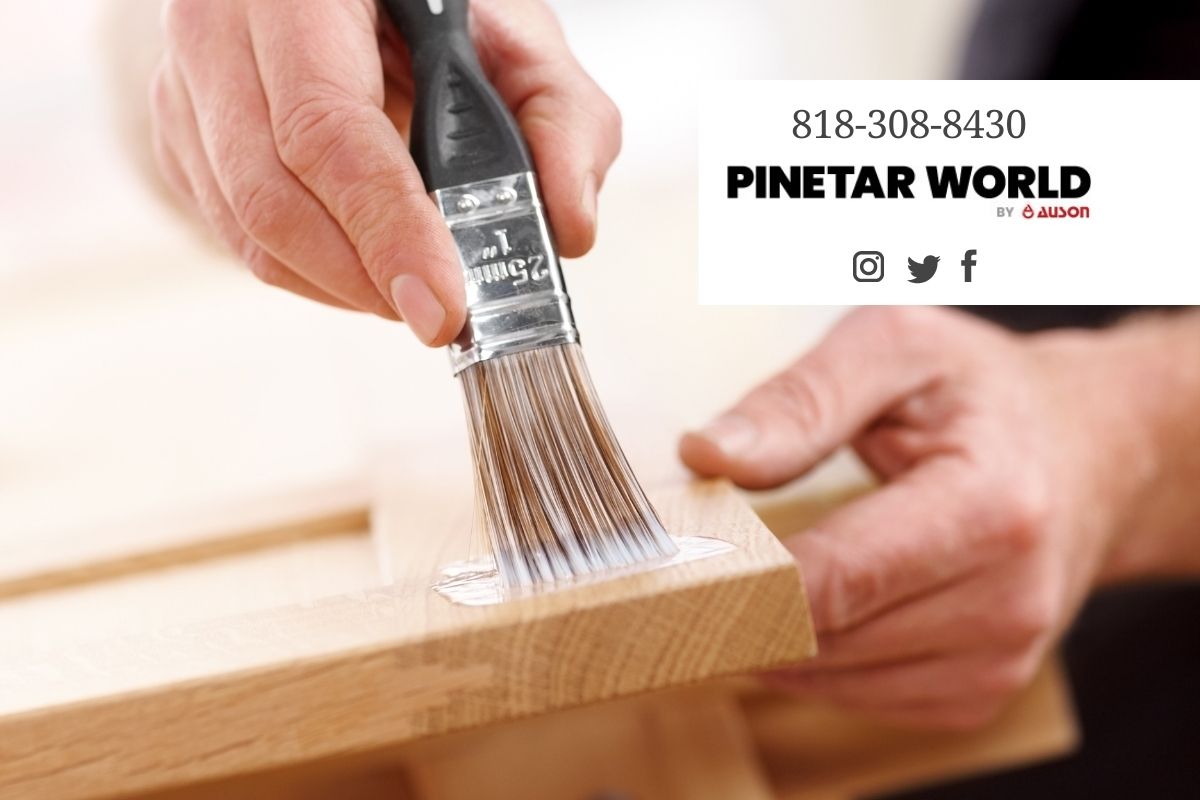 Does the Wood Need Pre-Treatment Before Applying Pine Wood Finish?
It's necessary to pre-treat the surface of the pine wood. The treatment will help open up the wood's pores in the resin. To pre-treat the wood's surface, here are the things you must do:
Use a soft cloth. Make sure that it's a clean cloth with no other stains.
Sack the cloth to a bowl of alcohol or benzene solution.
Wipe down the surface using the soaked cloth.
Let the liquid sit on the wood's surface for at least 30 minutes. But the longer it stays in the wood, the better the result will be.
Start applying the paint or finish.
What Happens If the Wood Has Scratches or Dents?
If the pinewood has damage, like scratches or dents, it has to be filled to seal the marks. Don't attempt to treat the pinewood without first reading the damage. The good thing is that you can find wood fillers or use high-grit sandpaper to ensure that the wood will have a smooth finish before treating it. You need to ensure that the blemishes are hidden. That's why you may need to repeat the process before you can start finishing or painting the wood.
How to Get Best Results?
Pinewood always looks its best when in its natural state. If you need to stain this wood in a different color, pick darker stains for the pinewood finish. It's not easy to get the best results when choosing white or light stains. That's why for a better pine wood finish, you need to apply dark stains to yield better results.
On the other hand, if you're staining a wood that's not pinewood, you can choose to stain it so it has a pine color. It means that it will look like pine wood, even if it's not real pine wood.
What Pine Wood Finish to Use?
Pine tar is one of the best options to make any wood surface look attractive. And if you want to achieve a pinewood appearance, pine tar is your best bet. With pine tar, you don't need to apply varnish. You will already get the best result with pine tar when applied to any wood surface.
Where to Buy Pine Tar?
You can buy pine tar as a pine wood finish here. Or you may contact us here: (818) 308-8430.