Are you planning to use lumber in any way you can? You must first consider applying Swedish pine tar wood stain to preserve it. Pine tar is known as a wood preservative. Some people may think that it is an unnecessary step. However, an exterior wood stain is vital in preserving your wood.
In some instances, wood stain is used in aging new wood. This stain darkens and gives the wood a weathered or aged effect. It is especially beneficial when you apply it on cedar, spruce or oak that are rich in tannin. In woods with low tannin, you may apply black pine tar. It offers a better result. At first, the pine tar will not alter the wood's color. But you will see the magic in a few days. Having a weathered wood can add character to the product. It is also cost-effective and it will not show marks.
Regardless of where you use the weathered wood, it can give you a sense of tradition. It offers warm and cool colors that can take years to achieve. But with a wood stain, those colors can be easily achieved in days.
Making Wood Waterproof
Applying pine tar to weather wood would also mean you are protecting it against molds, fungi, and other microorganisms. Woods are typically exposed to water. It is especially true for wooden decks and siding. Even the wood inside of your house is not resistant to accidental liquid spills. Water is a huge enemy of wood. That's why it is vital to apply wood stains to your wood products. This stain creates a barrier over the wood surface. In other words, it makes your wood waterproof. Thus, when the wood gets in touch with water, the water will just flow away without causing a negative effect on the wood.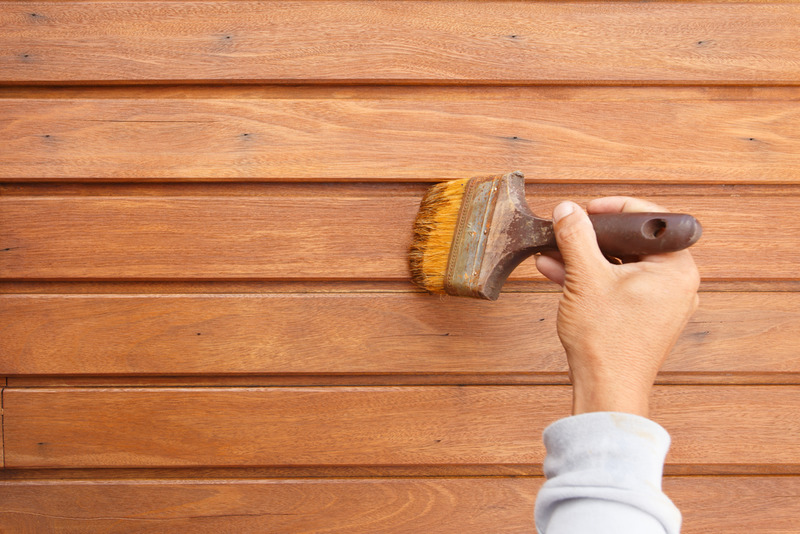 Applying Wood Stain
Pine tar wood stain is not just all about wood preservation or weathering. It is also about coloring it. Staining the wood helps you achieve various colors. It gives the wood the color that you desire while preserving the wood's texture and grain.
Get Pine Tar Wood Stain Online
At Pine Tar World, you can find a range of wood protection products. They can provide your wooden surface the protection that it requires. Our pine tars will bring the substances naturally to the wood to fight against mold, algae, and fungus.
It prevents moisture from penetrating the wood surface. When applying this wood stain, you may smell the lovely scent that only fades with time. That smell indicates that you protect the wood naturally.
If you opt to use pine tar wood stain, make sure to heat up the pine tar first. Or you can blend it with gum turpentine. Doing so will make the solution more volatile so you can easily work with it. If you heat the stain, it makes the pine tar easily penetrate the wood.
For more inquiries about Swedish pine tar wood stain and how to order, please contact our customer support at (818) 308-8430.