Pine tar is an effective wood protectant for your outdoor furniture. No matter how durable your indoor wood furniture is, you must not use it on the patio or outside your house. That is, without first applying for wood protection, like Swedish pine tar. 
Adding a wooden bench to your porch can transform it into a functional area where you can sit down, and relax while sipping your favorite coffee. However, without protection, the finish of the wooden bench will start to peel. Worse, the wood would begin to warp. 
After a few seasons, if you do not treat it properly, the bench or any wooden outdoor furniture will soon deteriorate. You must seal and refinish it before it becomes too late. 
Furniture that is designed for indoors can be used outdoors but it will not last as long as outdoor furniture. However, as you provide protection from the elements, indoor furniture can last longer than expected. If you have outdoor furniture, on the other hand, you must still treat it regularly.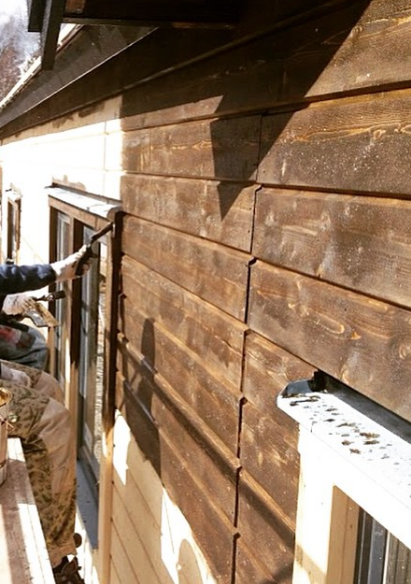 Wonder Application Known as Pine Tar 
Pine tar is known as a wonder application that can help you save money in the long run. This wood preservative can give your outdoor furniture a beautiful satin-like finish and protection. 
Many homeowners are now using it because it is 100% natural. It not only repels moisture but also protects your wooden furniture from UV and insects. What's more, is that this wood application is inexpensive and easy to use. In fact, you can apply it yourself and get a professional finish. 
Finding this product these days is easy. Head over to our online shop and you will find our different types of pine tar and wood application products. When you purchase it from us, do not forget to buy raw linseed oil. 
Bear in mind that pine tar is viscous and it must be diluted. Else, you will find it too challenging to paint it on your outdoor furniture. Never use toxic chemicals when diluting it.
If you have a wooden bench or wooden furniture that has porous surfaces, cut back on using linseed for the first coat. After that, mix it with pine tar and apply it on wood surfaces with a hard bristle brush. 
It is also vital to sand the surface. In this way, the wood application will adhere sufficiently to the wood. Then, seal it with our product. Do not allow your wood unfinished. You must seal every part of it, especially the cracks. 
Recoating is necessary. Even though pine tar offers long-term protection, it does wear down over time, especially if you expose it to the elements. Thus, you need to re-coat it every two years or so depending on the weather in your area. 
Where to Find our Products
Here at Pine Tar World, we offer various types of pine tar products. Our shop offers a wide selection of pine tar items, linseed oil, tung oil, etc. If you are not sure what type of pine tar you need, call us at (818) 308-8430.