Pine tar has long been used as a wood preservative. In Scandinavian nations, people have been using it to preserve their wood against harsh condition. The high-grade pine tar is often known as Swedish tar. If you are looking for affordable genuine pine tar, make sure to visit our shop section. 
Affordable
Pine Tar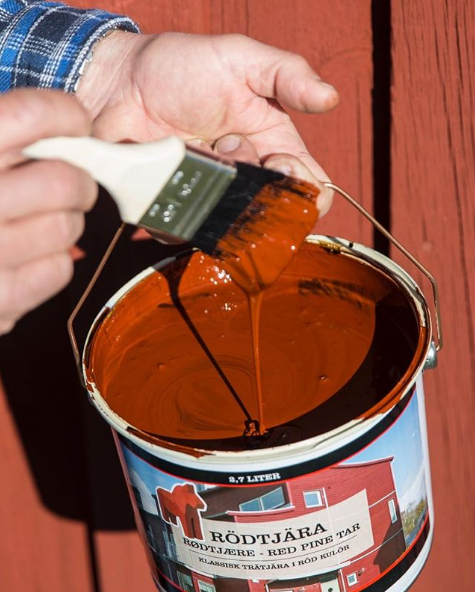 The pine tar that we sell at Pine Tar World is affordable. Not only that, but it is also authentic. We believe that the best way to retain our customers is to ensure that what we sell here is no knockoff. 
When shopping at Pine Tar World, you can be sure that what you will buy is authentic. That is, it can protect your wood and preserve the overall product. But this wood protection product is not only for chairs and furniture. You can use it on your entire home if it is made of wood. 
If there are wood areas in your home, it is best that you apply pine tar wood stain to ensure that it still looks best after many years. By caring for your house, you are protecting your house from drying, cracking, and a lot more. 
You may find a lot of products today that promise to protect the wood. However, these products contain harsh chemicals. They also have additives that can be harmful to your wood and to your health. That's why it is better to apply natural protection through pine tar wood. 
The pine tar wood stain we sell is guaranteed to bring out the protective qualities of the wood. In that way, it remains healthy and protected. When shopping with us, you can be sure that what you are getting is 100% active ingredients to give your wood the right moisture protection. It also protects it from harmful UV rays. It shields it from rain, constant exposure to sunlight humidity, and many others. 
Wood Preservative 
Our affordable pine tar must be mixed with boiled linseed oil and gum turpentine. That is if you wish to use it as a wood preservative. You must apply for a thin coat first. The mixture should contain a great proportion of turpentine. It enables it to penetrate deeper into the fiber of the wood. It also allows the tar to seep into larger gaps that are in the planks. 
You may be considering applying pine tar to accentuate your home. The good thing is that we offer a variety of colors here. You can pick a red, black, brown, or gray color. It is also possible to stain your wood using a new color to give it a vibrant new appearance for your windows, siding, patio, and deck. 
Quality Pine Tar 
Indeed, you can purchase pine tar anywhere. But are you sure that you are getting authentic pine tar? Here at Pine Tar World, we only offer genuine pine tar and other wood protection products. It is also safe and secure to shop with us. If you have inquiries about our pine tar products, make sure to give us a call at (818) 308-8430.